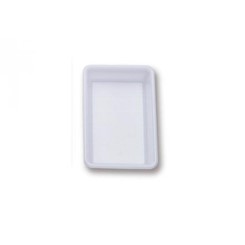 Flat Food Storage Container 3Ltr (345mmL x 235mmW x 75mmH)
---
Containers without lids for use in food handling processes. 
They are made of polyethylene which is highly resistant to impacts and has an optimal behaviour at temperatures between -40°C to +90°c. The extra thickness of the containers makes them highly robust. It is recommended that food should be thawed without its original packaging; place food in these containers to speed up the thawing process.
Product Files
No product files are currently available for this product.